"Wie der Baum und seine Äste..."
Monday, March 8th, 4:10PM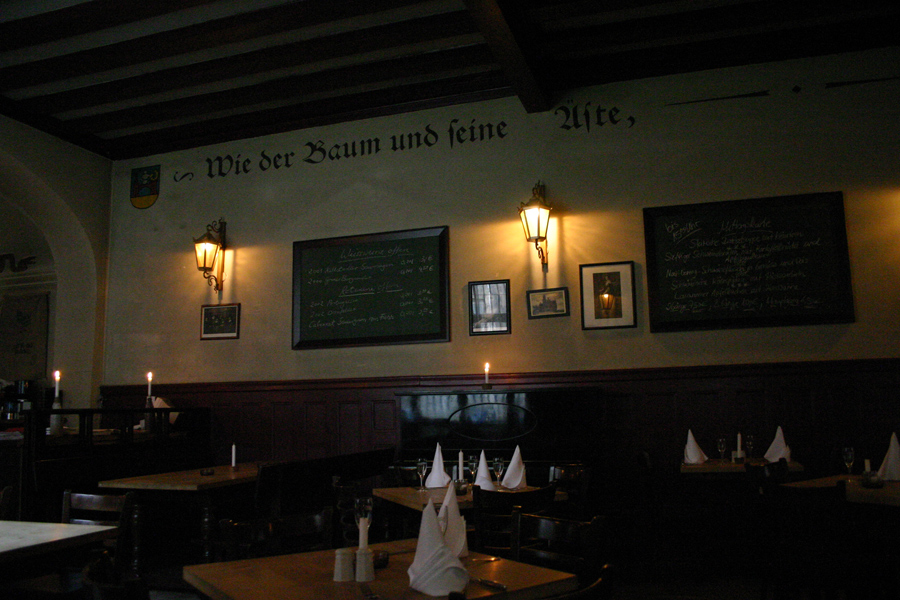 We grabbed some great food and beer in this very German restaurant. A bit expensive, but whatever -- it's a vacation.
The music selection fluxed between Kurt Weill, Ricky Martin, eurodisco, and some guy who is (according to Brenna) quite popular for mixing a warbly, 1930s singing and songwriting style with heavy hip-hop beats. Weird. But very cool, actually.
As it was four in the afternoon, we were the only people in the place.