Brenna and Her New Flatmates
Tuesday, March 9th, 8:59PM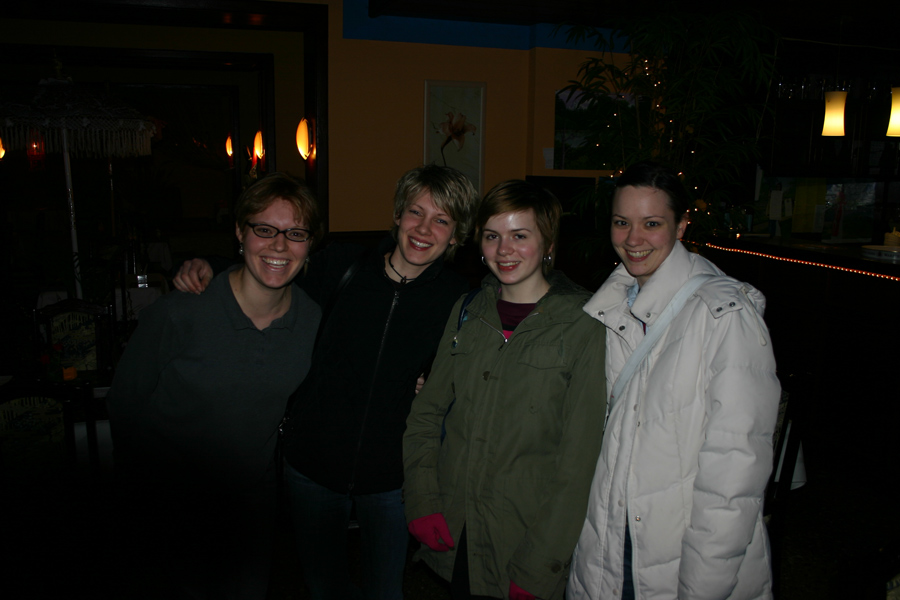 That evening we met Brenna's flatmates at their new apartment with the new landlord to look the place over and plan the move-in. Unfortunately, my German wasn't good enough to keep up with the conversation so I just poked around the flat, looking in the closets and out the windows, while they worked it out.
Afterwards we went and got some Thai food down the street from their new place. Again, the conversation was mostly in fast German, so I just ate my food and occasionally looked over to the television mounted in the corner for distraction. Katrina and Sophie are both twenty and Rike (Ree-kah) is twenty-five (I think). The bits I understood had to do with what colors to paint the walls. The bathroom would be pink, Brenna explained earlier, to match the Hello Kitty! shower curtain one of the girls had picked up.
Brenna only planned on staying a few months, so she got what would normally be the television room. The other girls had long-term plans (to stay for years because it was a fairly swank place), so they got the larger bedrooms.