The Canopy
Wednesday, March 10th, 10:00PM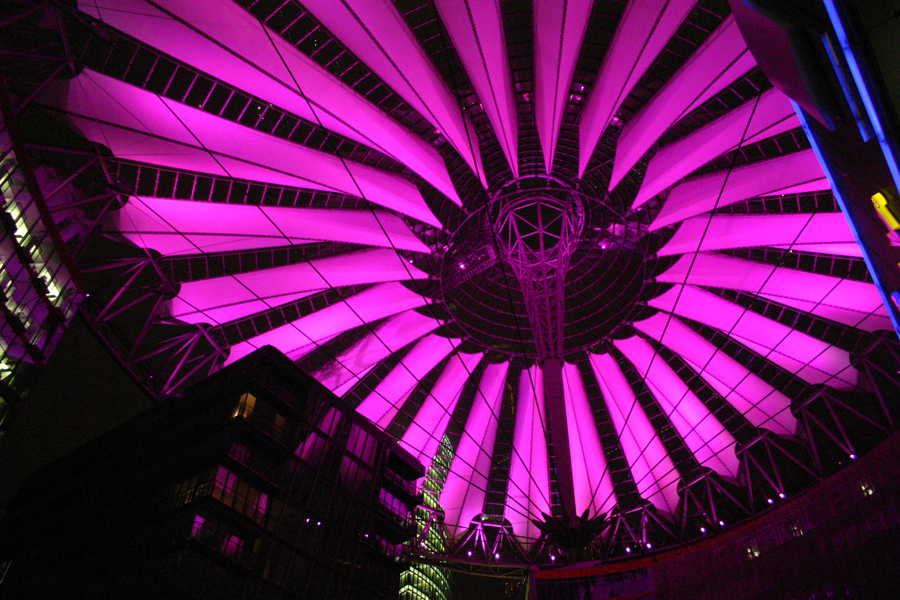 We finally entered the main Platz of Potsdamer Platz. The most salient feature of the place is the huge canopy that stretches between the five or six fifteen-ish-story buildings that surround the Platz. The buildings appear to mostly be expensive offce spaces, but there are a bunch of very nice movie and stage theaters around the Platz, as well.
The canopy slowly fluxed between pink, deep purple, and blue. Every fifteen or twenty seconds it would start to slowly change.
Also, notice the unusual design to keep the canopy pushed up like a tent. That pole in the center is probably about eighty feet long. (Compare it to the buildings.) And it did kind of make us feel like we were on the poop-chute end of a black hole...