My Bed
Friday, March 12th, 12:22AM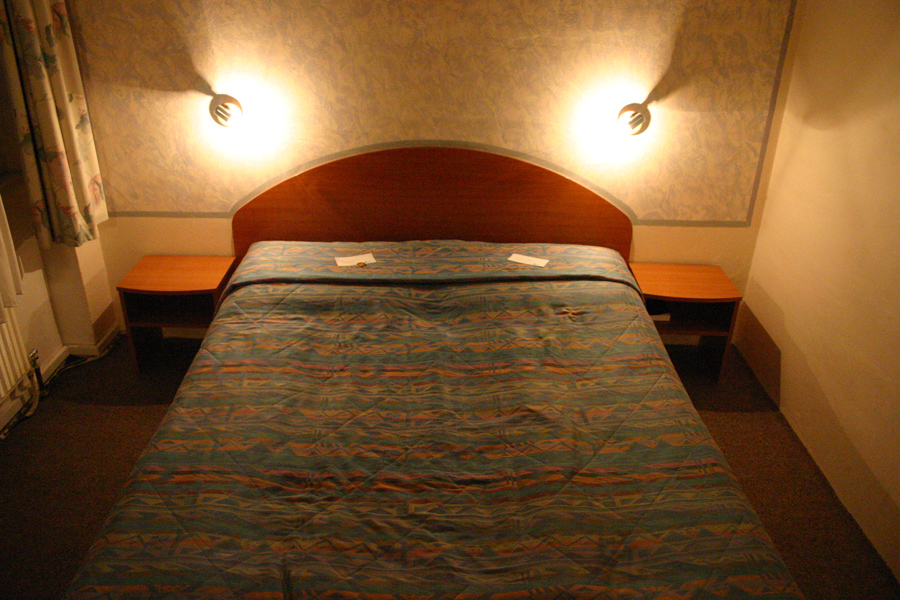 After a few beers we headed back upstairs to get some sleep.
Our room had a small coat room entryway, a bathroom, and a large bedroom space. I forget what we paid, but I think it was $50 per night for the two of us. Not too bad.
Here's where I slept while we stayed in Prague. I even got a couple of chocolates.