Wenceslas Square
Friday, March 12th, 10:39AM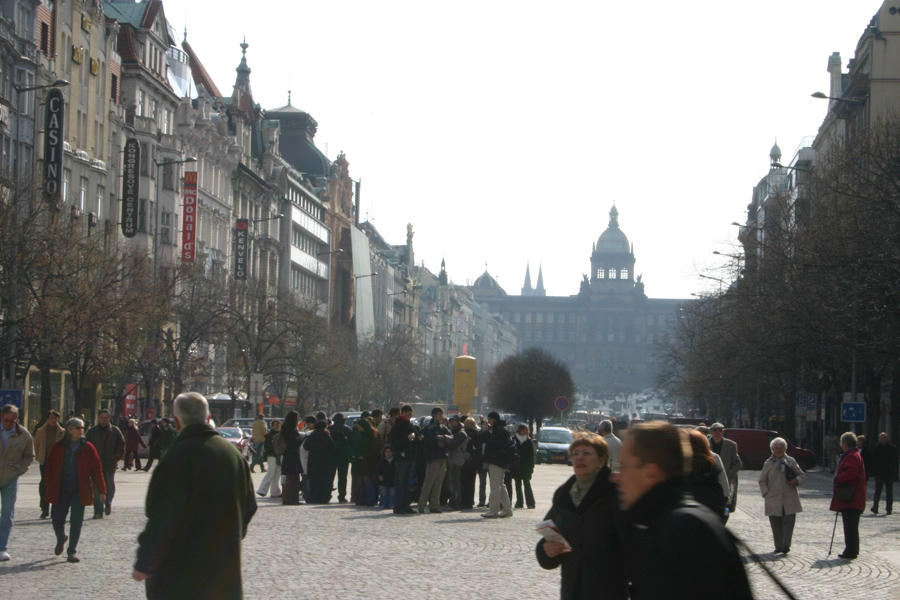 This is, for sure, Wenceslas Square -- the main boulevard in the Nove Mesto. And that is the Narodni muzeum ("National Museum") in the haze.
Yeah, so Good King Wenceslas (Vaclav) was, apparently, neither a king nor especially good. He was a duke, though. And he helped spread Christianity around the region during the 10th century, so the Church sainted him after his pagan brother Boleslav the Cruel stabbed him to death in 925.
I'll name one of my children Boleslav, I believe.
At least one.