Astronomical Clock
Friday, March 12th, 11:08AM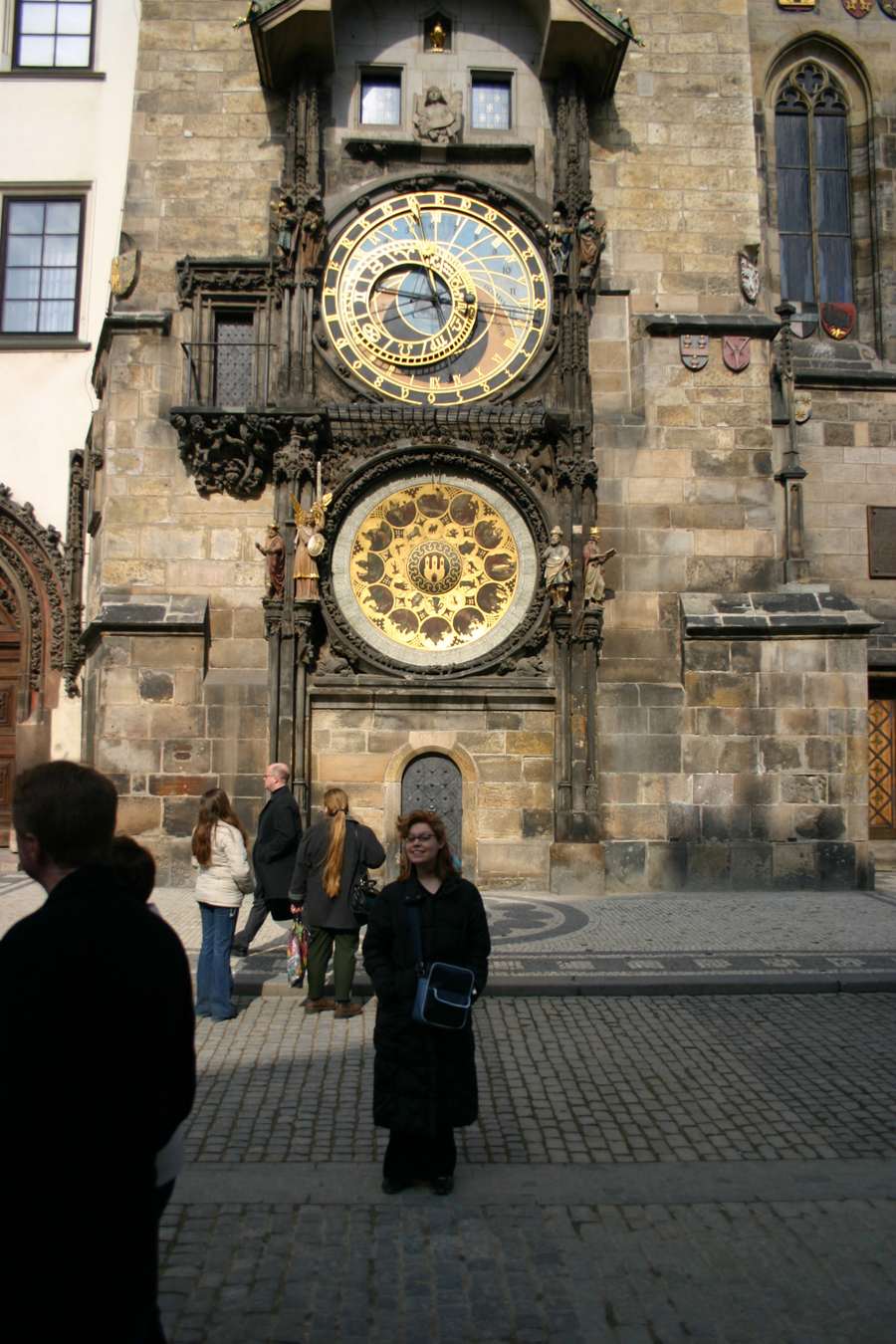 And just to the left of the last shot...
Both of the Prague guides we had and my book about the history of Prague had this on the cover. And it's very cool to look at (though I had to take this shot quickly so it's a bit out of focus). It's on the side of the Old Town Hall.
The Clock has been around for about six hundred years and the automated puppets that come out an enact a moral play a couple times a day (which we missed) were built in 1490. Apparently the town council had the designer of the puppets blinded after he (Master Hanus) completed this piece to make sure he didn't make any more of these. According to my guidebook, the blind man then managed to break the clock well enough that it didn't work at all for eighty years. That story has a moral.