Prague by Day
Friday, March 12th, 10:17AM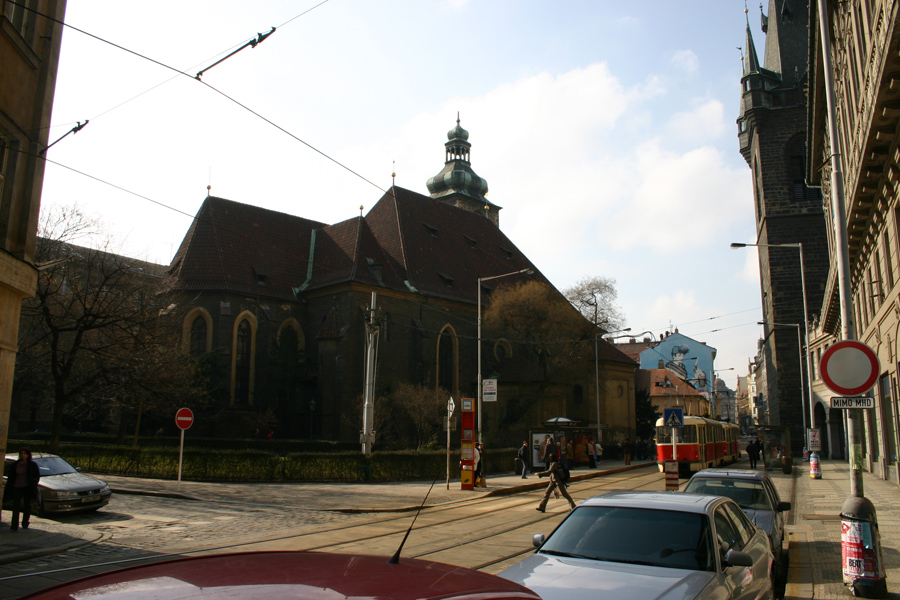 The next morning we got up early (for us) -- about 9:00 in the morning -- got cleaned up and headed to the dining room. Breakfast ended at 10:00 and we didn't want to miss our free continental buffet of cereals, fruit, rolls, and juice. We hung out for a few minutes in the pale-pinkish dining room (the only people there) and listened to the euro-pop on the stereo system while we dicided what we would do with the day.
Before we left the hotel I had to go get some cash at an ATM at one of the banks along the street.
Anyway, I took this shot as we first set off to see the city. The Hostel Junior is on the other side of the street about a block back. We're facing the old city.
Off we go.